High Mountain Millwork Company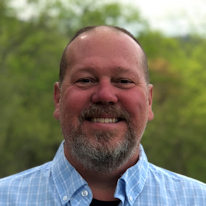 Michael Maloy comes from a long line of craftsmen. You might say woodworking is in his blood. Five generations ago, his great, great grandparents were the first settlers on Marco Island, Florida, sailing supplies from Fort Myers to Key West. The Maloy family heritage cultivated many boat builders over the years.
Michael's grandfather and father started a wood working business in the late 60's. Later, Michael's dad started Southern Wood Products, one of the biggest shops in Fort Myers, FL. Michael worked alongside his father crafting wood for 20 years. The business was sold and as a family, all decided to move to the mountains.
In 1999, Michael started Southern Heritage Wood Products, a high-end millwork company located in Franklin, North Carolina, and working the Highlands, Cashiers and Lake Toxaway area. Michael specialized in custom casework, cabinetry and millwork. He sold his business in 2009 and stayed on as an employee for 5 years. In 2015, Michael started High Mountain Millwork Company.
This Franklin, North Carolina based millwork company specializes in reclaimed wood products, trim, doors, floors and stair parts. High Mountain Millwork Company serves both commercial and residential builders, architects, homeowners, and the general public. We specialize in unique solutions to your building and design needs.